Tips to Head Start Your Career as an Event Manager in 2021-22
Being an event manager is an exciting job, but you need to equip yourself with essential skill sets to become successful. Have you ever wondered how everything in the big events like the opening ceremony of IPL or commonwealth games, filmfare awards, or anything else is just perfect and works like a clockwork precision? Lights, camera, music, security, sitting arrangement, decorations, stage, and crowd management- an event has so many parts to manage. But, do you know who runs this show? Of course, it's an event manager.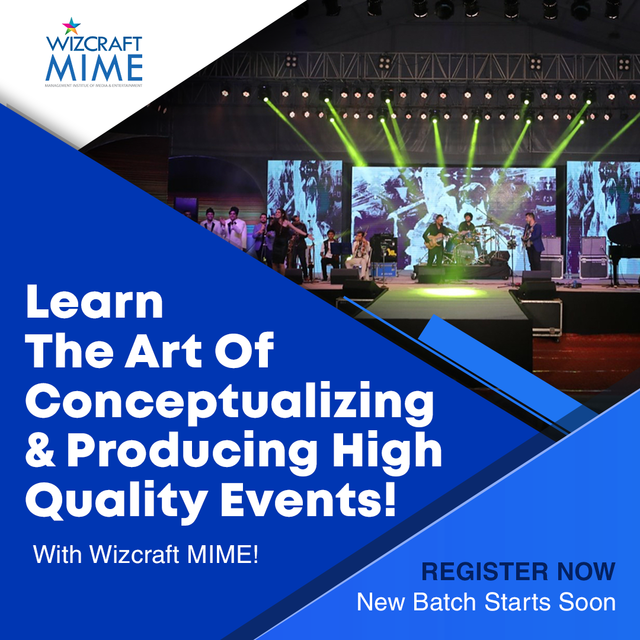 With a rise in various corporate and personal events, the demand for event managers is also increasing, and so is the demand for event management courses. An event manager is responsible for planning and organizing several professional and personal events for a particular set of audiences. Their job role involves visualizing the whole concept, budgeting, planning, and organizing events like weddings, stage shows, seminars, theme parties, product launch parties, exhibitions, and more. If you have a passion for organizing such events and having a good management and organizing ability, then making a career in the field of event management is just the right option.
How to become an event manager?

If you are thinking about a career in event management, then it's better to consider pursuing a course from the
best institute for event management
in India. Make sure that the course you are considering is accredited and preparing you well for different types of event planning roles.
Along with the right education, having experience in this field is essential. Conduct your search and find opportunities to gain experience. Make a record of every single event you have been involved in organizing. This field is ever-evolving, and it is a must for you to constantly adapt and update your skill sets as per the requirements of the industry. The key responsibilities of an event manager include:
• Scheduling and production of an event within a given timeframe
• Proper market research to identify the best locations for venue
• Giving creative ideas to the clients to add value to their requirements
• Managing decorations, guest lists, catering, promotional products, equipments, and more.
• Collaborating with the staff to assure publicity and promotion of the event
• Making sure that you follow safety rules, follows health and legal protocols, and more.
Quick tips to start your career as an event manager

Here are the top strategies and tips for kick-starting a successful a rewarding and successful event planning career:
1. Build a strong foundation of industrial knowledge by pursuing the right course. Differentiate yourself from others by joining the
top event management institute in India
.
2. It's always better to parlay all your event and non-event experience into a relevant experience. You must have developed varied and valuable skill sets
3. Make extensive connections in the industry. Yes, it's all about whom you know and what you know. Make sure to join the
best institute for event management
who lets you attend several events hosted by top organizations to make connections.
To become successful you need to learn the nuances of this field in all possible ways. There are multiple courses and degrees which you may consider to gain the right knowledge and skills.
Visit the website
of institutes delivering event management courses to know about the course work and other details. Pursuing the right education from a reputed institute will allow you to develop your skills to work on large-scale projects worldwide.