7 Reasons to Choose Hotel Management as a Career in 2021-22
What is the one career option you can think of that can offer you a range of excellent job opportunities, starting from ultra-modern hotels in Singapore to alluring resorts in the Maldives, travelling and exploring nature in an unprecedented way - and all these while getting paid a handsome salary? The only answer to this is a career in the hospitality sector.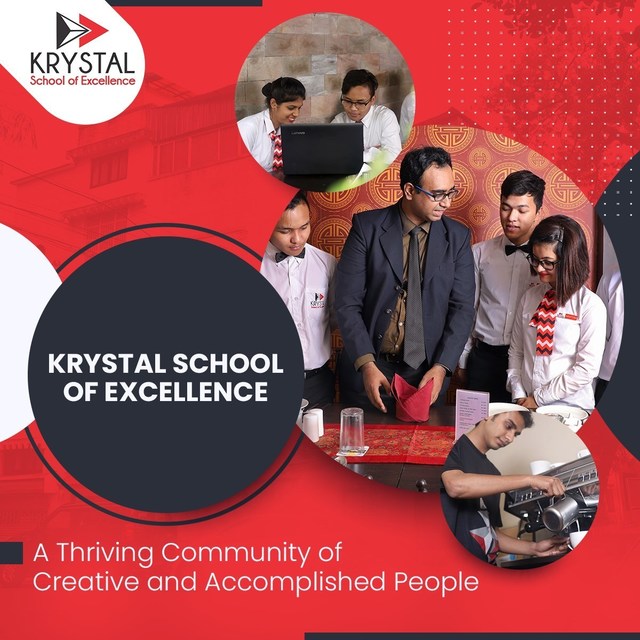 In an era where students are more attracted to careers in engineering and medicine, hotel management has successfully established itself as a sector that offers ample opportunities. However, sometimes one might ponder as to why choose hotel management as a career as there are other fields too that provide promising career opportunities. This article will help you learn about the main reasons why hotel management is indeed one of the best career options.
1. Outstanding Salary Packages: The hospitality sector can assure you a lucrative job that would take care of all your expenses and also give you opportunities for better growth ahead. In recent time, there has been a huge rise in the overall cost of living around the world. With this concern, the students' main priority has been to get jobs that can pay well. It is of no surprise that hotel management jobs can provide you with a fat salary that you always desired to have. Hence, this marks the first and foremost reason to opt for a career in hotel management.
2. Dynamic: There is dynamism in the career of hotel management. For instance, if a fresh hotel management graduate has joined the hotel as a room service manager, he/she can also easily get their role shifted to a housekeeping manager. With this, the working and functioning of the candidates also get refreshed.
3. Flexible work hours: It might sometimes sound daunting to not have a fixed working time. However, the best part about not having a fixed working time every day is that there are different shifts. So, it provides an opportunity of working in flexible hours.
4. Global Outreach: If a candidate has completed his/her hotel management degree, it opens the door for jobs in any part of the world. The degree can also help such candidates to start their own business in their dream locations. Those associated with the aviation industry, travel & tourism, event management, etc. get ample opportunities to travel across exotic locations and that too at their company's expense.
5. Diversity: The career in hotel management will give you the chance to meet and make connections with people from all over the world. Welcoming new guests to the hotel fills your day with different requests and challenges. Hence, this keeps your working day interesting.
6. Creative Career: The hospitality industry needs creative people in order to thrive and grow. For instance, one needs to come up with and implement new ideas on a regular basis, to succeed as a manager. Things such as guided tours or themed lunch should be organized from time to time to improve the services that are provided.
7. Unique Job Profiles: There are different job profiles and descriptions in the hospitality industry. Some of the most creative and exciting job profiles under hotel management include chef, sommelier, event planner, etc.
Colleges offering Hotel Management Courses

When we are talking about hotel management, we shouldn't forget to talk about Kolkata. This city is home to some of the excellent hotel management institutes that are globally acclaimed. The
hotel management institute in Kolkata
offers a plethora of courses that help students to build an outstanding career in the hospitality industry. Krystal School of Excellence (KSE) is one such college that is Kolkata's biggest hospitality training centre. It offers courses in the following fields-
Excellence in Culinary Arts & Patisserie
Excellence in Aviation & Hospitality
Excellence in Food & Beverage Management
International Hotel Management and Tourism
Hospitality and Hotel Administration
Excellence in Artisan Bakery
With excellent and highly qualified faculty members, a vibrant campus, and an outstanding placement cell,
KSE
has emerged as one of the
best hospitality management institute in Kolkata
. Hence, if you are looking for a hotel management institute to pursue the course of your choice then the Krystal School of Excellence is an amazing option to consider.
To read more about the institute and gather all the required details, you can
visit the website
and get all the information that you are looking for.